Your skin is oily and prone to impurities? Your skin is dry and needs moisture or do you want to prevent wrinkles at an early stage? There is a solution for all these skin problems: an individual skincare routine tailored to your needs.
The world of skincare is big and choosing the right skincare products is complicated. Therefore, in this blog post you will find an overview of the following questions:
What steps should my basic skincare routine include?
Which facial care products are right for my skin?
How do I create my custom skincare routine?
A little tip: Our new TEMT Skincare Quiz helps you to find the right facial care products for your skin. Do the test right away.

What steps should my basic skincare routine include?
Highlight: We want to make your daily skincare routine as effective as possible. Your routine should not be a burden, but a short break from everyday life and time for yourself.
The TEMT basic routine consists of only 3 products: a cleansing gel, a serum and a day/night cream. With these products, the basic needs of your skin are met and you can expand and adapt your routine individually.
Step 1: Cleansing & Exfoliation
Make-up, concealer, blush, bronzer and sunscreen, plus dirt and pollutants in the air – your skin gets stressed every day. Therefore, cleansing your skin is an essential first step, especially before bed. When your face is clean, all subsequent products can work even better.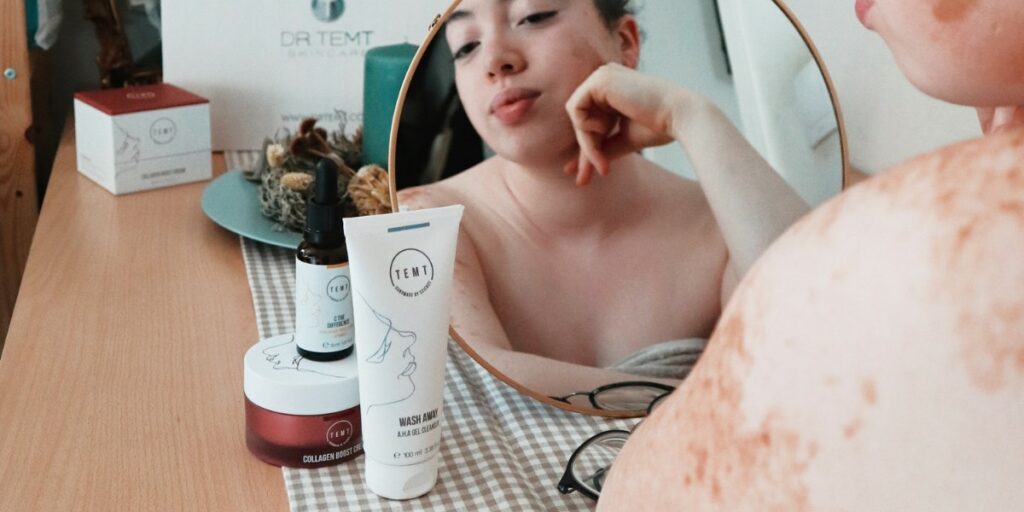 A good cleanser will gently remove makeup and dirt from your skin without drying it out. Make sure to wash off the cleaner with lukewarm water.
The Wash Away Gel Cleanser from TEMT cleanses and ensures a gentle peeling effect through the use of glycolic acid (A.H.A. acid). At the same time, sage leaf extract and chamomile soothe the skin and ensure that the moisture balance is maintained. The pores are refined and the skin is smoothed by the mild peeling effect.
Step 2: Serum
After cleansing, a suitable serum is the second step in your skincare routine. A serum is highly concentrated with particularly small care molecules that your skin can absorb even better. Choose a serum whose ingredients match your specific skin concerns.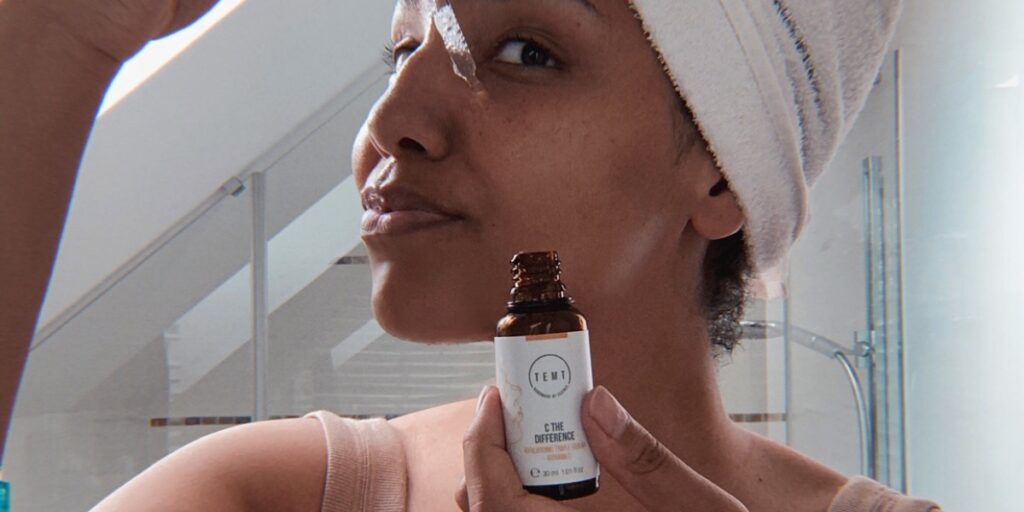 There are serums for sensitive skin, anti-pimples, anti-aging and much more. Our recommendation: A serum with vitamin C and hyaluronic acid – both ingredients that should not be missing in any skincare routine.
Important: First the serum, then the face cream. Apply light water-based textures first, followed by rich oil-based textures. This ensures that the light textures have the opportunity to penetrate your skin. Find out more about the most common skincare routine mistakes here.
The C The Difference Serum by TEMT looks quite inconspicuous, but the contents make it a true miracle serum. It is packed with vitamins C, E, B3 and moisture-locking hyaluronic acid, which ensures that the skin is intensively hydrated. The right product after you've cleaned your face.
Step 3: day cream / night cream
The last step in your skincare routine is to apply face cream. A common mistake that people with oily skin make is over-cleansing and not using any cream afterwards. The face cream is like a coat for your skin. So make sure you wear it like you would wear your jacket, scarf and thick gloves when you leave the house in winter.
When choosing your face cream, make sure the texture of the product suits your skin type. Do you have normal or dry skin? Then use creamy, oil-based lotions. If you have oily or combination skin, opt for light, water-based textures that won't clog your pores.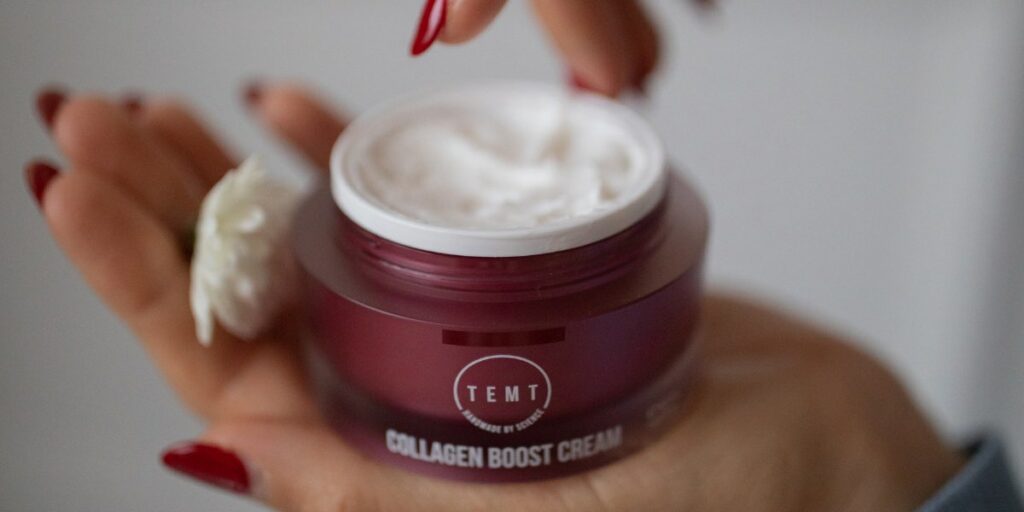 The light Collagen Boost Cream from TEMT with protective and antioxidant active ingredients stimulates collagen production. Highly effective peptides in combination with vitamin H (biotin) and A.H.A. Fruit acids (citric acid) support the skin's natural ability to regenerate. It is well suited as a day and night care.

Which facial care products are right for my skin?
Which products suit your skin best depends on your skin type. Do you have normal, dry, oily or combination skin?
Not sure? It's easy to find out: Observe exactly how your skin feels after cleansing.
Is your skin tight and irritated? A sign of dry skin.
Does your skin look oily relatively quickly after cleansing? A sign of oily skin.
Is your skin oily in the T-zone (forehead, nose, chin) but otherwise rather dry? A sign of combination skin.
Does your skin feel neither particularly dry nor oily? A sign of normal skin.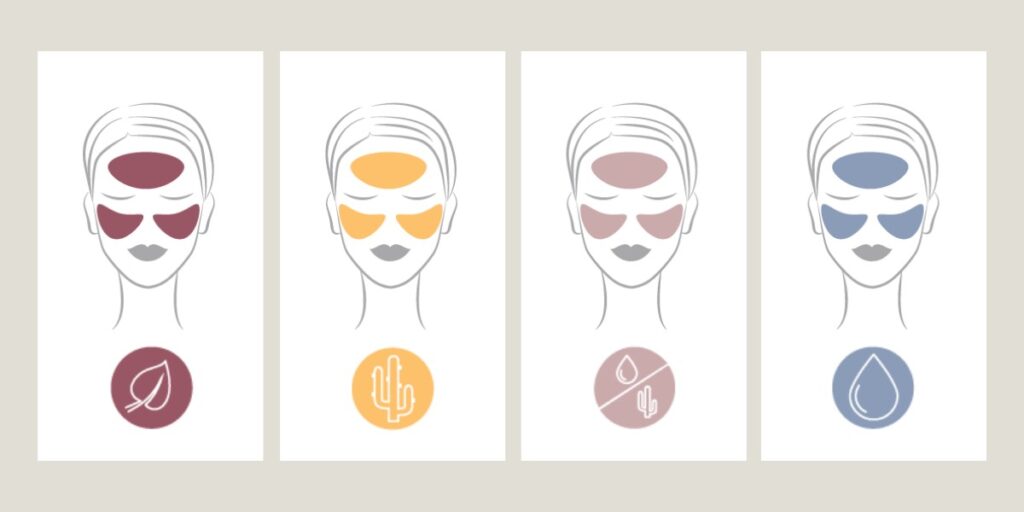 Take 5 minutes to participate in the new TEMT Skincare Quiz and find the right facial care products for your skin and your individual needs.

How do I create my custom skincare routine?
Additional products such as an eye cream, quick fixes or face masks help to solve individual skin problems.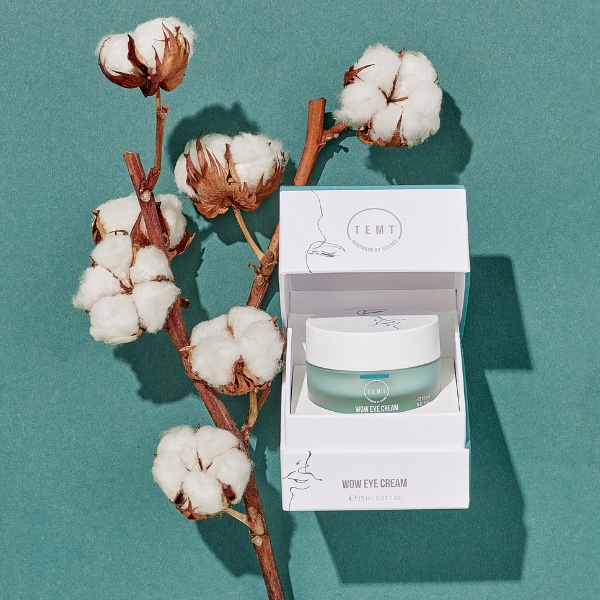 Eye Cream
One of the most sensitive skin areas on our body is the area under the eyes. Our skin is about 10 times thinner than the skin on the rest of the body. Did you know that the area around the eye is more prone to dryness than any other area of the skin? Take care of this area with a light face cream or better with targeted eye care, especially adapted to the needs of this sensitive area.
The W.O.W. Eye Cream from TEMT with shea butter provides the sensitive eye area with nourishing active ingredients and reduces dark circles and fine lines. Do you sit in front of your laptop or smartphone for a long time every day? This cream helps to prevent damage caused by blue light and environmental pollution through the use of our special ingredient Arabic cotton.
Face masks
Is it the weekend or you want to treat yourself to a luxury care program in the evening? Then a nourishing face mask should not be missing in your beauty program. An absolute feel-good program for your skin.
Event here, there is of course a mask for every skin need.
The ME TIME sheet masks from TEMT intensively supply your skin with highly effective ingredients.
Our recommendation for blemish-prone skin: ME TIME Cleansing Sheet Mask
Our recommendation for an anti-aging effect and visibly fewer wrinkles: ME TIME Firming Sheet Mask
Our recommendation for skin that longs for intensive moisture: ME TIME Brightening Sheet Mask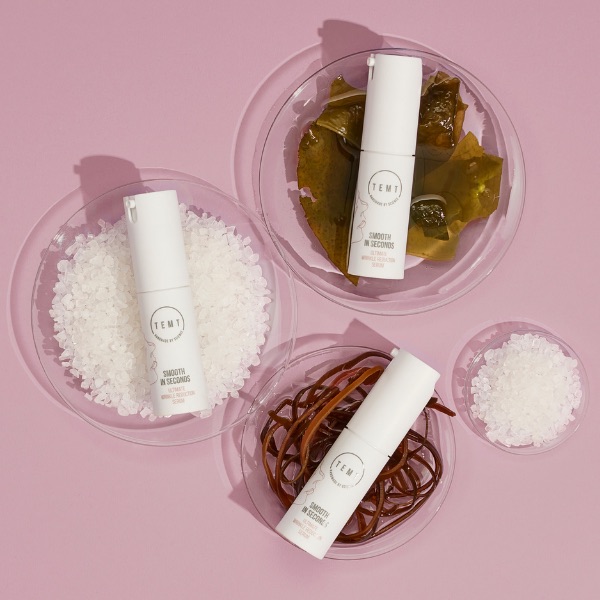 Quick-Fix
The signs of skin ageing include loss of moisture in the skin and the formation of expression lines, as well as loss of elasticity and volume. Quick-Fix is the physical correction of visible skin ageing (immediate effect). Above all, Quick-Fix counteracts the loss of moisture in the upper layers of the skin. The addition of special active ingredients can delay the ageing of the skin and reduce fine lines caused by dryness.
The multifunctional Smooth in Seconds Serum from TEMT creates an immediate lifting effect through the optimal combination of ingredients (e.g. Bacillus Ferment, Pullulan and Acetyl Hexapeptide 1). Applied to the "wrinkle zones" it gives the skin new vitality.
Skincare quiz
Routines help us to create positive habits. If you take care of your skin regularly, you don't have to motivate yourself to "wash your face quickly" every night.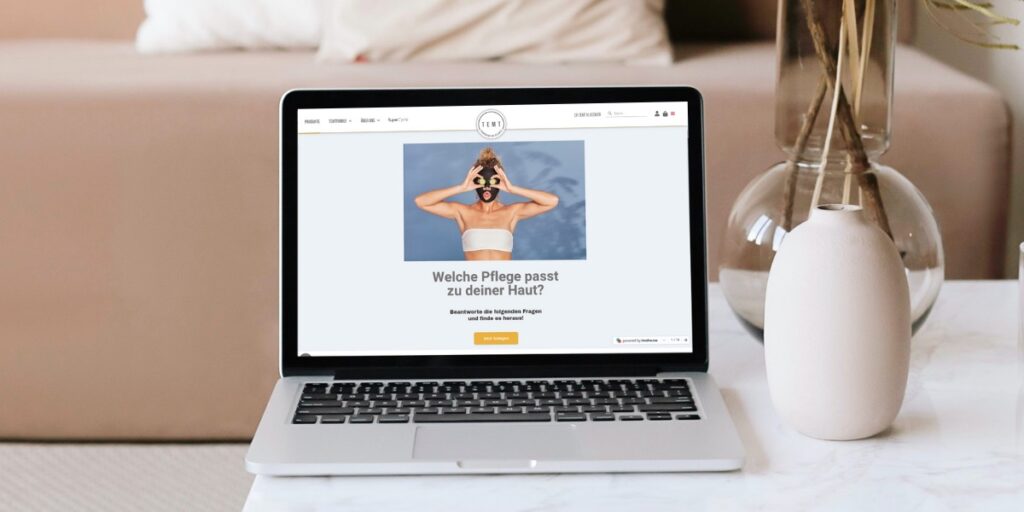 Find your perfect skincare products easily with our new TEMT Skincare Quiz and save your routine in your TEMT Family profile.